I say yes to too many things. Today something monumental happened. I said no to something. Well rather, I said 'I'm sorry I said yes, I shouldn't have, I'm too busy'. It feels good! 
Part of the reason is, I hate not doing a good job of things I've said yes to, and I'm definitely teetering on that edge at the moment. 
So I've decided to focus, and start actually recording my process, and documenting what I've been up to. Recently, I've been working on a few things:
A website for Studio Emma Fox
Emma is a colleague at Massey College of Creative Arts. This is my desk while working on this side project: studioemmafox.com. The site launched just in time for Emma to exhibit her Cloak shelf in Milan.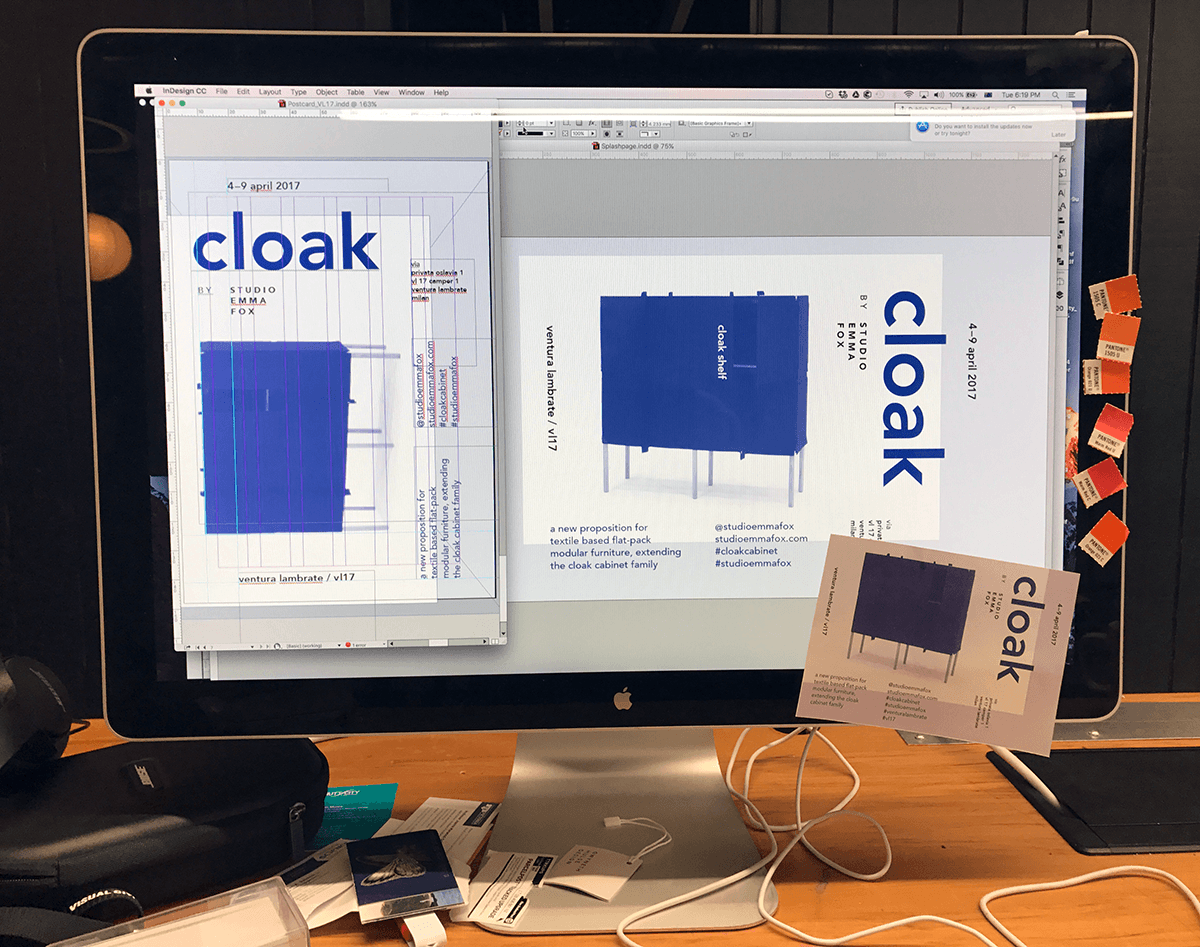 Climate Change Mitigation for Coastal M
ā

ori Communities

Working with Huhana Smith and Penny Allen has been totally inspiring. The exhibition being picked up by The Dowse, where it is about to open as part of This Time of Useful Consciousness: Political Ecology Now, has been a whirlwind of trying to pull together a whole heap of stuff with very little time. Here's the office doubling as a full scale test space: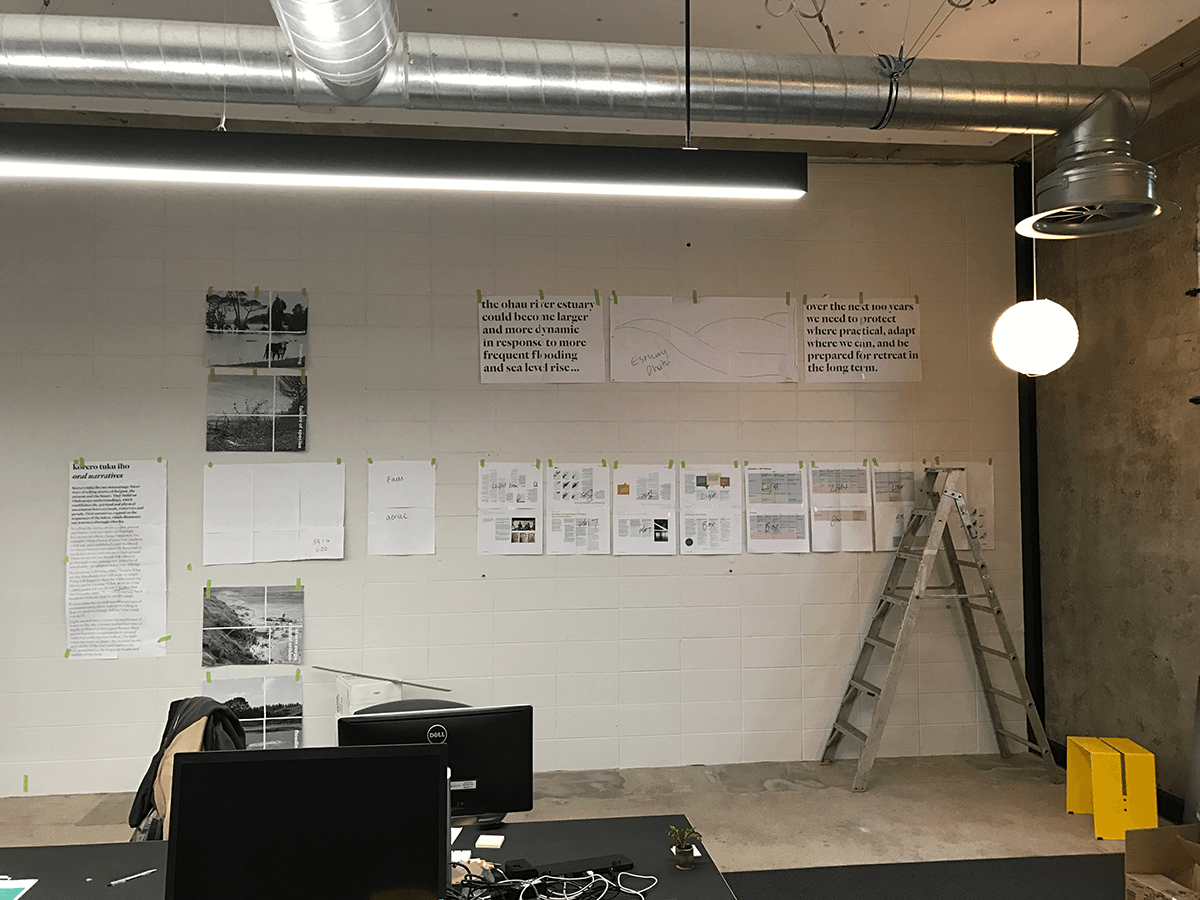 …best laid plans, though! Turns out the dimensions we were given were incorrect and the wall was considerably lower. Cue frantic in-situ rejigging: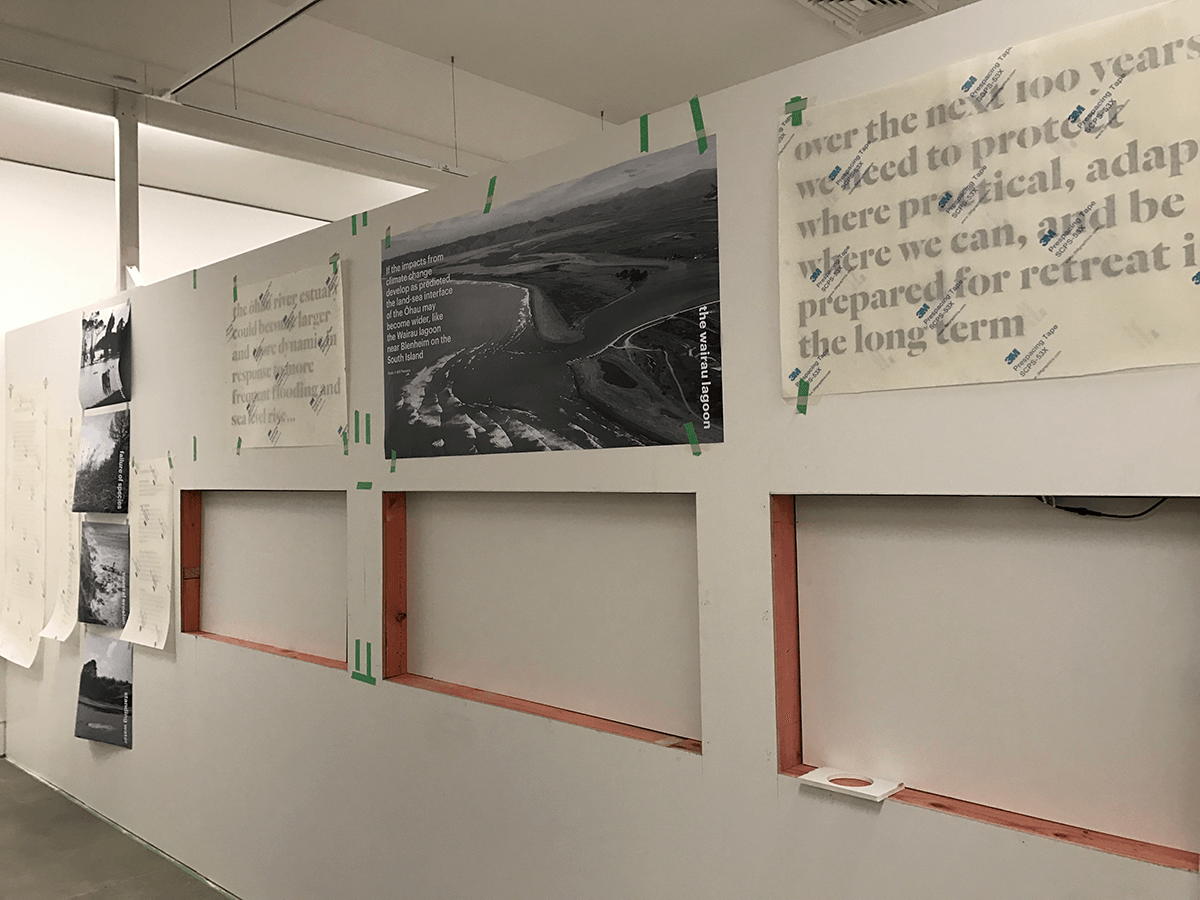 Anyway, hopefully it's all good now and I look forward to seeing it at The Dowse soon, and to working with Penny and Huhana again, fingers crossed. 
Home: New Writing
Doing covers for Massey University Press is always a pleasure. Nicola Legat, Publisher at MUP is an amazing person to work for – such constructive feedback. This forthcoming book of essays on the theme of Home has a tactile manila board for the cover, overprinted with orange and white. It took a while to get here, with a few detours (we had wanted linen with embossing but couldn't source the right colour). I'm really looking forward to seeing this one in print (I also did the internals, including typesetting, which was great fun).