LAWA: Land Air Water Aotearoa
LAWA (Land Air Water Aotearoa) is a website designed with the purpose of making scientific information on New Zealand's environment available to the public in an easily comprehensible, credible and trustworthy way.
LAWA is a collaboration between New Zealand's 16 regional councils and Unitary Authorities, the Cawthron Institute, Massey University and the Ministry for the Environment. When it launched in 2013, LAWA was a world first in terms of making national water quality information accessible on a single platform. It has since grown to include the water quality of lakes and beaches alongside rivers, air quality, and water quantity (available for consented use), with other indicators in the pipeline.
In this project, the role of science communication was undertaken by designers, who acted as a facilitating bridge between government (scientists, communicators and management at the local government and ministry level) and the audiences or users of the website.
LAWA was recognised as the 2015 Excellence in Science Communication Award Winner by SCANZ and was a Best Awards finalist in 2015.
I was design lead on the project, in my capacity as a senior designer at Open Lab.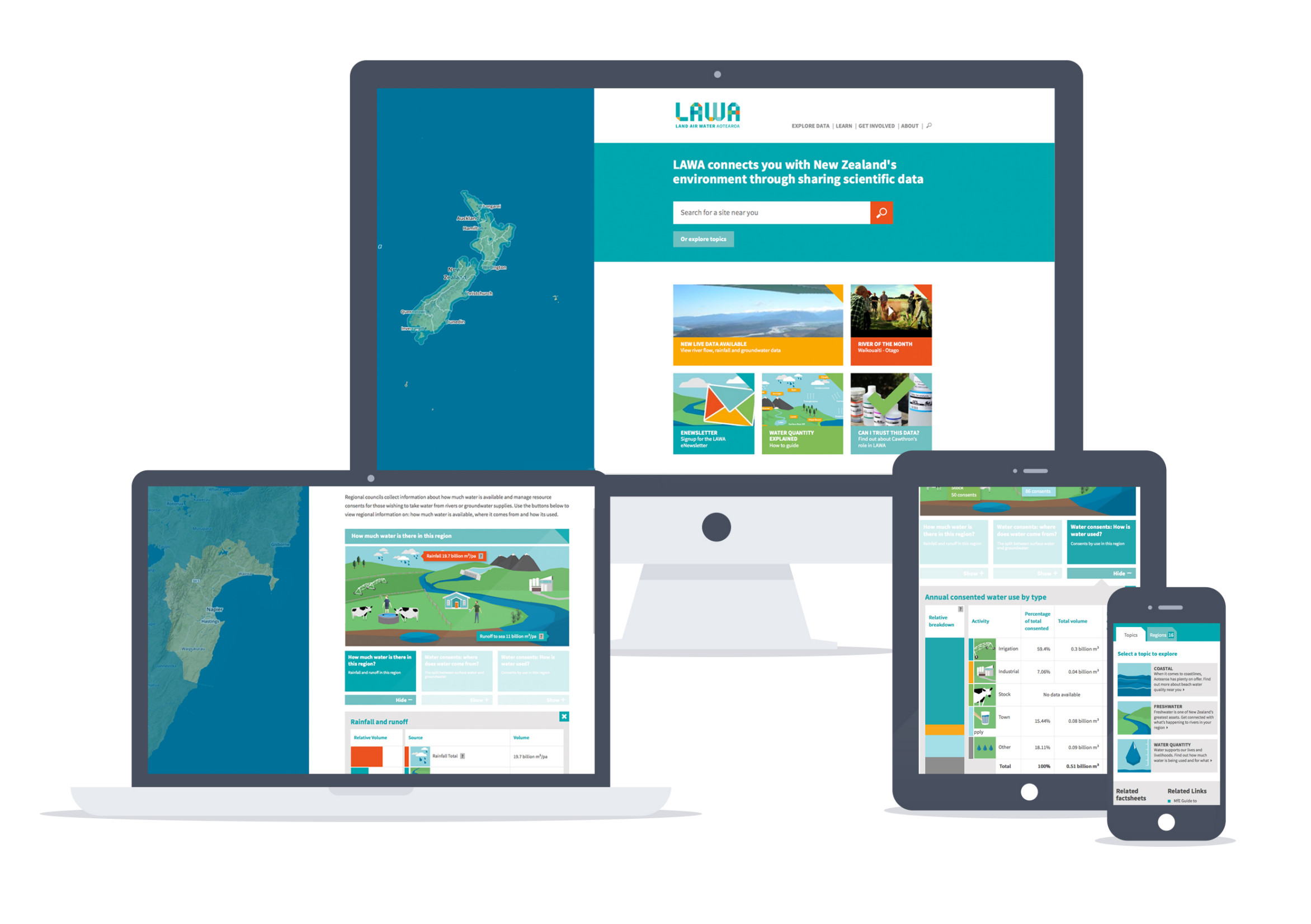 Conferences and presentations